De webshop is open. Klik hier om te bestellen.
---
Het nieuwe cursusboekje 2023-2024 is in heel Wijdemeren verspreid.
Voor mensen buiten Wijdemeren is het hier op te halen:
Gemeentehuis, Rading 1, Loosdrecht
Blbliotheek, Tjalk 41, Loosdrecht
Heineke, Oud-Loosdrechtsedijk 166, Loosdrecht
Knippandje, Nootweg 61, Loosdrecht
Pedicuresalon Ingrid, Beukenlaan 25, Loosdrecht
Beautysalon Fiore, Laan van Eikenrode 16, Loosdrecht
Bahia Salon, Nieuw-Loosdrechtsedijk 137, Loosdrecht
Boekhandel CW76, Meenthof, Kortenhoef
Huisartsen Hoflaan, Hoflaan 1, Kortenhoef
Bibliotheek, 's-Gravelandseweg 55, Hilversum
Fitwell Gezondheidscentrum, Kapittelweg 451, Hilversum
Bibliotheek Bussum, Wilhelminaplantsoen 18, Bussum
Of te downloaden:
---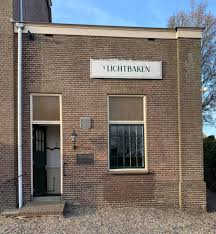 De komende seizoenen zal onze locatie het Lichtbaken, Oud-Loosdrechtsedijk 230, Oud-Loosdrecht zijn.
Mocht je vragen hebben: neem contact met me op!
Namens bestuur van KP Loosdrecht,
Maire van der Meulen, secretaris.
T. 06-26604048
E. Maire@kploosdrecht.nl
---
Welkom op de site van Stichting Kursusprojekt Loosdrecht
Wij hopen dat u op deze site kunt vinden waarvoor u hier bent gekomen.
Hoe het zo gekomen is. Door enkele enthousiaste mensen werd in het najaar van 1974 gestart met het geven van 'n paar cursussen in een botenloods. Allengs werd de belangstelling groter en zo is in november 1980 de "Stichting Kursusprojekt Loosdrecht" ontstaan.
Een groep vrijwilligers spant zich in om allerlei leuke cursussen te bedenken en daar een docent voor te zoeken. Deze docenten hebben zoveel plezier in hun hobby of beroep dat zij bereid zijn hun kennis tegen een kleine vergoeding door te geven.
Het "Kursusprojekt" draait zonder subsidie en houdt de drempel zo laag mogelijk opdat ook cursisten met een kleine beurs mee kunnen doen. Jaarlijks schrijven zo'n 1.000 à 1.200 cursisten zich in. Hieruit blijkt wel dat de belangstelling voor en de behoefte aan het Kursusprojekt Loosdrecht groot is.
Soortgelijke cursusprojecten lopen in de regio en deze kunt u o.a. bezoeken op http://www.cursusproject.nl.
---
Berichten